Documenting the 12th of every month in 12 pictures (called "12von12") is a tradition in the blogger world and like in the previous months, I documented my twelvth of July 2021: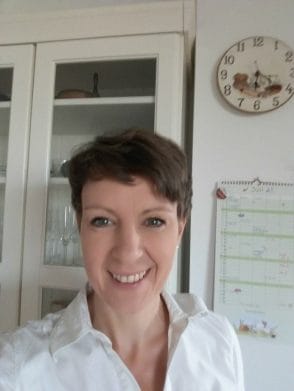 It's half past six – and I just realized it's the 12th! That could have been an indicator for the rest of the day… Anyway, at half past six I have already been up for one and a half hour, did my daily Hungarian lesson, planned the day and was ready and motivated for the day to come.
I had a really exhausting morning with lots of weird encounters. I don't want to go into details. First, because I don't want to embarass anyone and second, because I don't want to give any more of my energy to people who I do have to deal with but who will never be part of my tribe.
Nevertheless, after heading home in a hurry, grabbing a bite to eat and my youngest son, hurrying into town for his voice lesson, I couldn't just let go of this feeling of bewilderment.
Mondays are usually very hectic due to the boys' appointments which is why I usually don't schedule lessons on Mondays but try to squeeze in some errands. Today for example,  I had an appointment with the TÜV for my car inspection. Thankfully enough, everything went well and I'm done for the next two years. 🙂
As I still had time before I had to pick up my son, I went to the library to get some scores. Or at least, that was my intention. Turned out, they had archived all (!) opera scores because they had "to make room for something else". Well, how about taking out the zillions of outdated counseling books on topics no one's interested in?
When asking a one of the staff members, they told me that I had the opportunity to "pre-reserve" the scores online. It takes up to over a week till you can fetch the scores – and to make things even worse, you'll have to pay for every single reservation! Excuse me?! Customer service looks different!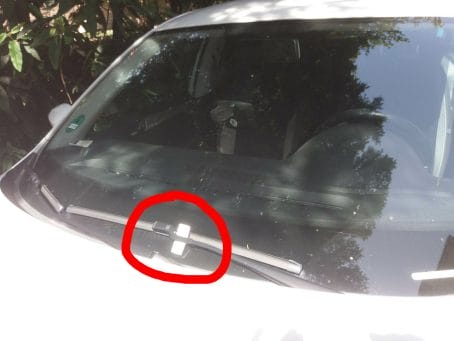 I was still annoyed and frustrated when I got back to the car – only to find a parking ticket. 😩
Take that, universe!
Back home I decided it would be best for all if I let off some steam and so I went into the woods. And it works every single time: the green, the smell of grass and forest soil and the birds' singing always have a calming and soothing effect on me. So when I could be sure I wouldn't accidentally murder someone, I went back home…
… and prepared food for my hungry men.
While everything baked in the oven, I took the time to work on my soon-to-be-published blog post on a Schubert song. Stay tuned.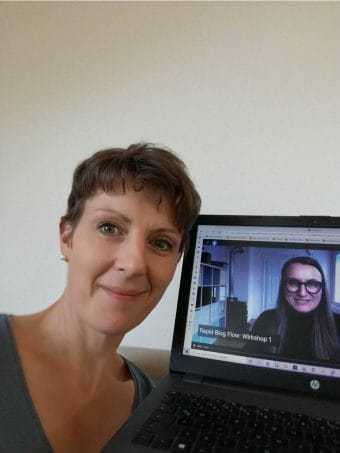 After dinner, I finally got to watch Judith's input to this weeks #rapidblogflow, a blogging workshop I attend. As usual, her information is invaluable and I sketch some new blog posts.
It was an exhausting day and so I decided to spend the rest of the evening on the balcony, doing nothing but sitting, breathing and taking everything in…
… every single detail. Although I count this day to the less great, it ended calmly and peacefully. Good night – and here's to a marvelous new day!